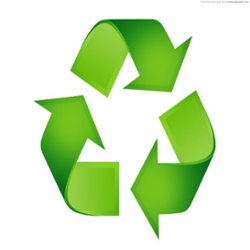 America Recycles Day is November 15th. It's a reminder for everyone to make a difference and get involved in the recycling process for all sorts of materials, including electronics. Many organizations and communities are hosting events; you can search for them here. These include Lifespan's own Denver, Coloradoevent.
In 2012, the U.S. produced approximately 10.4 million tons of electronic waste, according to a UN study of global e-waste generation. This study confirmed an unsettling trend that has been causing concern across the globe as electronic devices increasingly become a part of our daily lives. These numbers are expected to increase exponentially as people upgrade to new devices more often.  Which is why it's more important than ever to dispose of devices in a responsible manner.
EPA statistics on electronics recycling reinforce these concerns. In 2010 (the most recent stats available), of the 423,000 tons of computers that were disposed of, only 40% of them were collected and recycled properly. The remaining 60% were presumably thrown away or are still in closets and basements. The items thrown in the trash are important because not only does electronic waste take up a lot of landfill space, it also contains harmful chemicals that present a major problem for the environment if they contaminate the ground, water or air. For the stuff still in closets and basements, it could be recycled back into the manufacture of new devices, lowering the environmental impact of the new device.
What's even more alarming is that only 11% of mobile devices were recycled that same year. Mobile devices have become an integral part of our daily lives, and manufacturers continue to improve the power, speed, and features of these devices, leading many people to ditch their old hardware for the latest and greatest. While this is helpful for the progress of technology, it is simply not sustainable for our environment. Getting a new device every 12-18 months is not an environmentally responsible practice!
In a recent article, we provided an overview of some of the state regulations regarding electronics disposal.  Despite all of the laws banning e-waste from municipal waste facilities, people continue to toss items in the trash – particularly smaller ones that can "hide" in a large trash receptacle or bag.  Many people are aware that recycling items is the responsible thing to do, but don't have an easy way to do it.
America Recycles Day events offer communities a convenient opportunity to dispose of these items, and to learn more about the benefits of recycling. We encourage you to check the website for events near you.
Of course, as an enterprise or small businesses, there's no reason to limit recycling events to America Recycles Day or Earth Day (in April). Businesses are encouraged to help their employees and local communities by hosting their own electronic recycling events any time of the year. This will allow you to take your responsible recycling procedures one step further by educating your employees on its importance and providing them with the means in which to properly dispose of their own outdated electronic devices. To see the impact that can be made through the re-use and recycling of computers and mobile devices, check out Lifespan's LEEF tool.
If your company would like to host or sponsor an electronics recycling event for your employees, contact Lifespan and an ITAD professional can help you with planning a successful event.
If you're in Denver, bring your old mobile phones, desktop computers, laptops, printers, monitors, and other tech devices to High Tech Early College for environmentally friendly and secure disposal on November 15. For each mobile phone we collect, Lifespan will donate funds to KidsTek. For more information, click here!